Visit
Visit us at a Starbucks Reserve Roastery or coffee bar, or find Starbucks Reserve coffee at select Starbucks locations.
Starbucks Reserve™
Roasteries
Our Roasteries are theatrical, experiential shrines to coffee passion. Here, Master Roasters, mixologists and baristas ply their craft to coax perfectly flavorful, often unexpectedly artful expressions from our rare, single-origin coffees. Every single Starbucks Reserve coffee was roasted in one of these immersive spaces. Grab a coffee-inspired cocktail at an Arriviamo™ bar or dig in to fresh Italian fare at Princi™. These are destinations like none other in the world.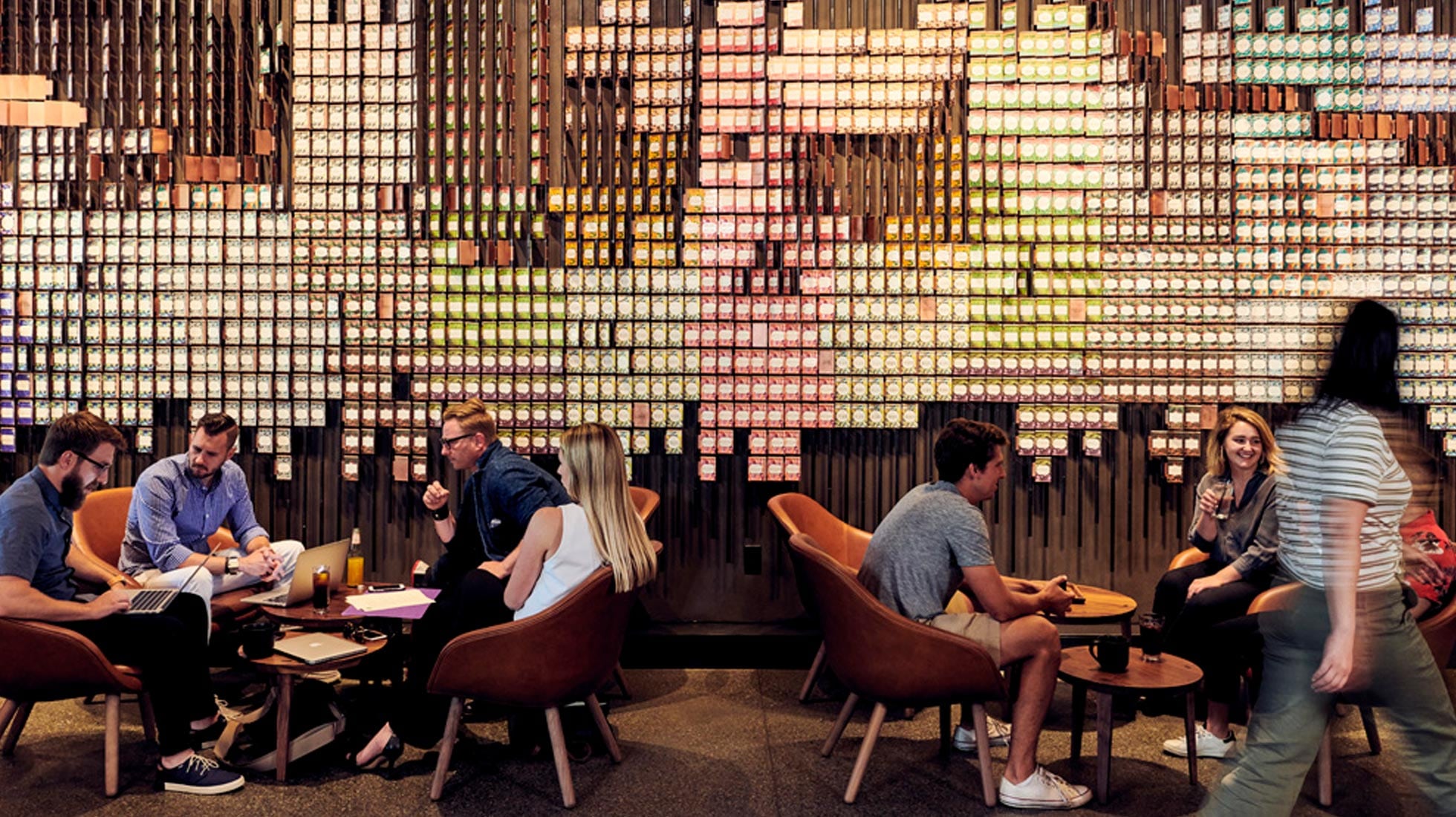 STARBUCKS RESERVE
COFFEE BARS
Apart from the full-scale theatricality of the Starbucks Reserve Roasteries, our coffee bars offer a more intimate coffee experience. These are the perfect places to pick up Starbucks Reserve whole bean coffee, enjoy a handcrafted beverage and chat with a barista about all things coffee.
One of our largest bars, Starbucks Reserve SODO, is located on the ground floor of the Starbucks global headquarters in Seattle. Here, we welcome the world into our home with an expansive, stunningly designed space that combines coffee artistry with innovative mixology and Princi's authentic Italian fare.
STARBUCKS LOCATIONS WITH
STARBUCKS RESERVE COFFEE
Find seasonal, limited-quantity Starbucks Reserve coffee at select Starbucks locations.