Tokyo Roastery Menu
Our passion for craft, innovation and discovery comes to life in an ever-evolving menu of coffee, cocktails and food. 
FLIGHTS & EXPERIENCES
The best way to experience our Starbucks Reserve™ coffees.
ROASTERY BEVERAGES
From espresso classics to Roastery exclusives, these handcrafted drinks showcase the incredible flavors of Starbucks Reserve™.
ARRIVIAMO™ BAR
Craft cocktails inspired by Starbucks Reserve™ coffee and Teavana™ tea. We also offer classic cocktails, aperitivi, beer and wine. Selection varies seasonally.
TEAVANA™ CREATIONS
Inspired by the frontiers of cocktails, we extend the boundaries of tea expression, reimagining tea in mixology form in both our Signature Collection and variety of seasonal offerings. And in our Nitro Collection, tea meets nitrogen for a collision of stimulating flavors and velvety smooth texture.
Eat, drink & live Italian.
We partnered with Rocco Princi to bring his beloved Milanese bakery into the Roastery experience. Located inside each Roastery around the world, Princi offers an abundance of artisanal pizzas, pastries and bread. Everything is sourced without compromise, baked without shortcuts and enjoyed with all the senses.
ARTISAN BREADS
Fresh, earthy, aromatic breads are the heart and soul of Princi. Crafted from premium Italian-milled flour.
FRESH PASTRIES
Handcrafted pastries made with European-style butter and Italian fillings. Delicious on their own; even better when paired with espresso.
BREAKFAST FARE
Morning menus may include Princi granola in Greek yogurt, steel-cut oats with Italian jam, baked eggs in a spicy tomato or rich porcini sauce, and cornetti breakfast sandwiches made with prosciutto cotto and fontina.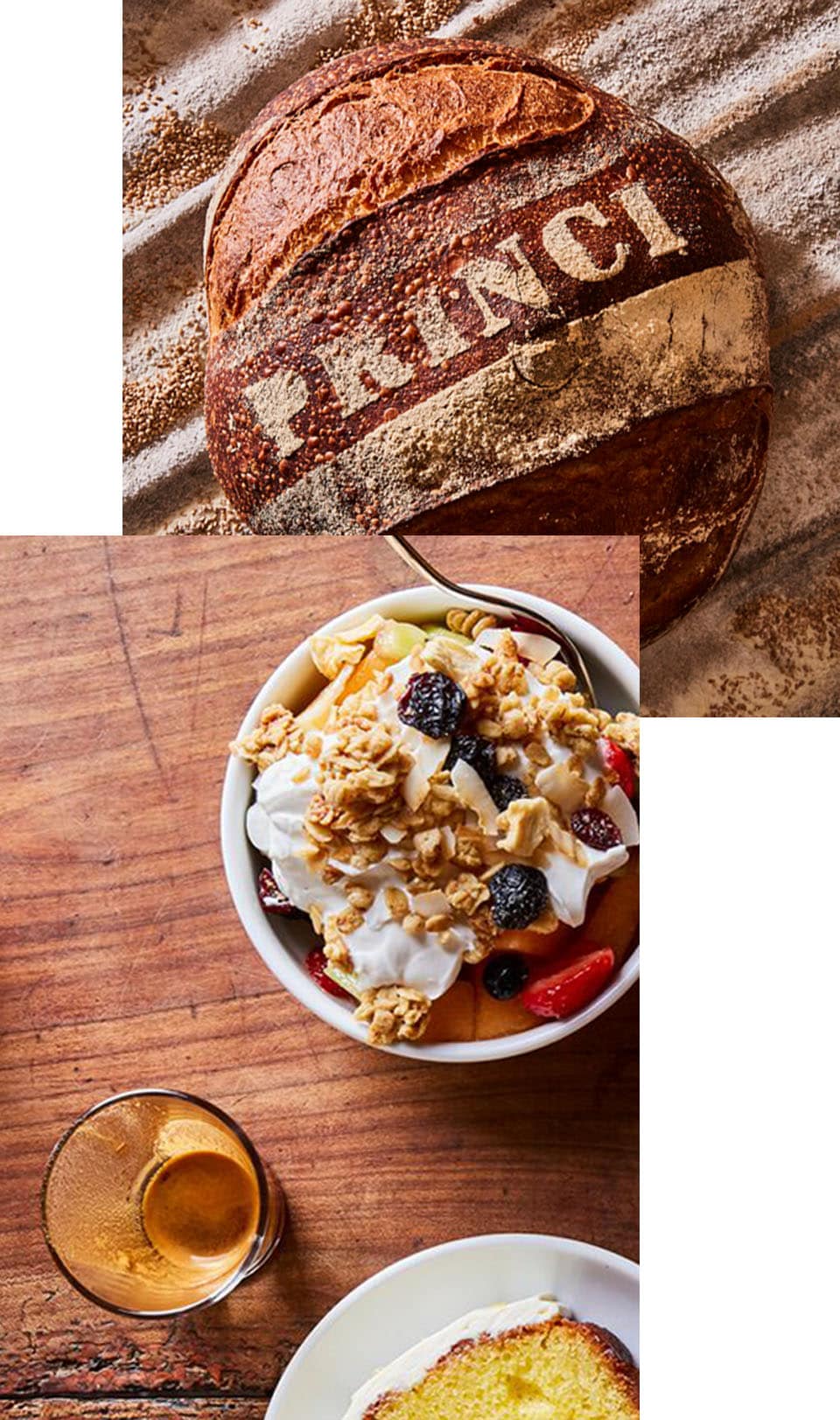 LUNCH SELECTIONS
Colorful salads. Seasonal soups. Focaccia sandwiches filled with bresaola and artichoke cream, salame Milano and mozzarella di bufala, roasted vegetables or pistachio mortadella.
PIZZA AL TAGLIO
Crafted on a focaccia base, brushed with housemade pomodoro sauce and topped with premium ingredients like mozzarella di bufala, speck and scamorza, roasted eggplant and colorful peppers.
HANDMADE DESSERTS
Princi desserts are edible art; deliciously indulgent, beautifully crafted and impossible to resist. Offerings include fresh-baked cookies, rich tarts and chilled tiramisu.