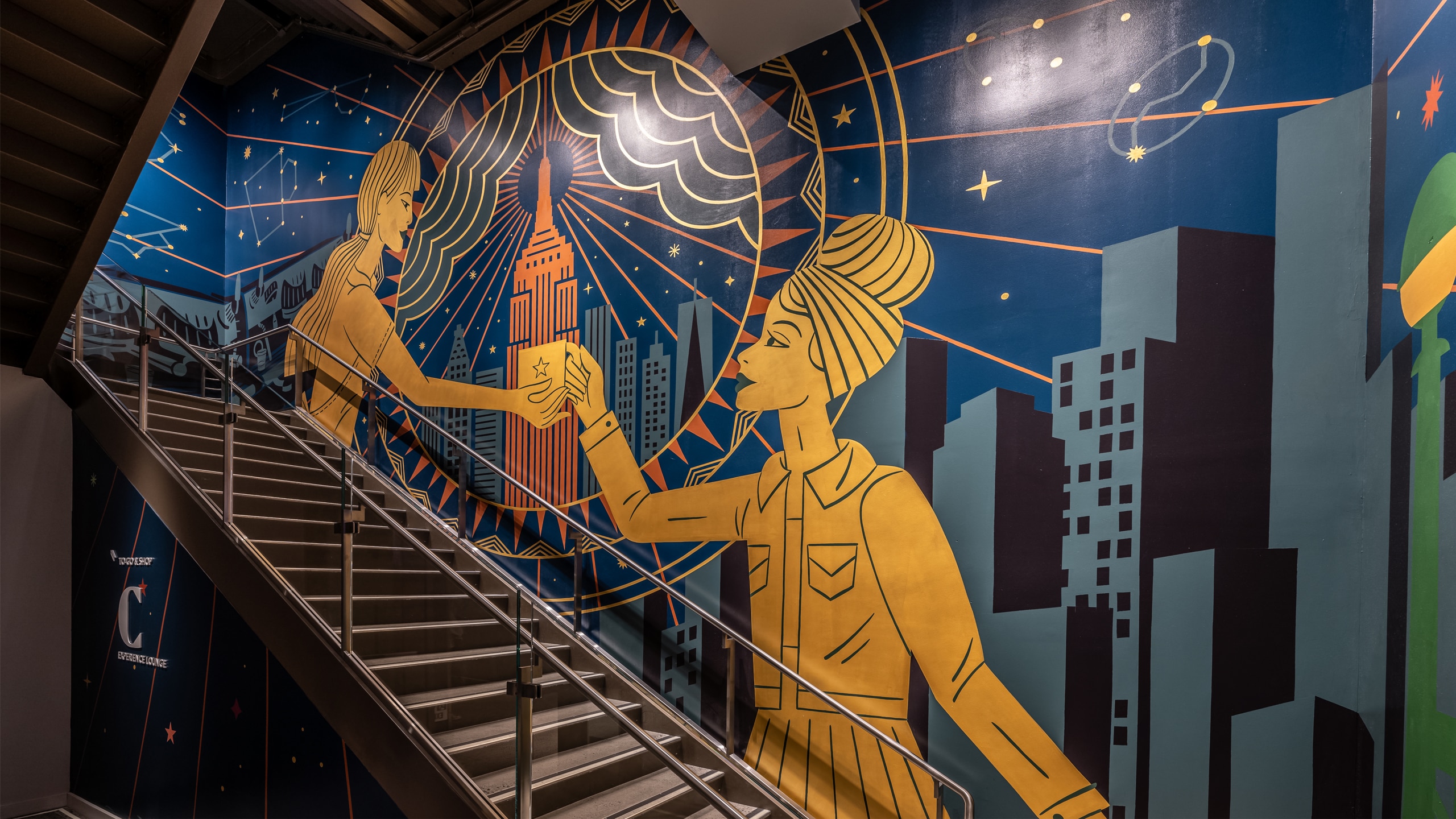 Which extraordinary level to explore first? Discover one-of-a-kind experiences on all 3 floors including interactive tastings, hands-on workshops, shareable cocktails, handcrafted Princi® food, curated shopping, harder-to-find coffees—and more.
Back To Top
02
LEVEL 2
Next level food, cocktails, coffee and good times together.
Welcome to Level 2, home to the iconic Starbucks Reserve® Restaurant & Bar at the Empire State Building®. This is a space made for gathering, sharing and connecting. Artisanal food from Princi exclusively by Starbucks Reserve to be enjoyed with all the senses, including signature tasting boards and plates, entrees and favorites for brunch, lunch, and all day long. Discover the exclusive Starbucks Reserve® Empire State Building® Microblend coffee, and of course our mixologists are ready to carefully craft our signature and shareable coffee and tea cocktails—the perfect way to bring the group together.
Back To Top
01
LEVEL 1
Shop, sip, eat, enjoy.
Find all of your favorites here—classic and signature Starbucks Reserve® crafted beverages, artisanal Princi® food to-go from freshly baked pizza to breads and pastries. And there is always more shopping to do, too. Let our baristas guide you as you explore our seasonally rotating whole bean coffees, and exclusive, carefully curated Starbucks Reserve® Empire State Building® and local artist merchandise collections. Pick something for yourself or as a gift and order directly from your barista.
Back To Top
C
CONCOURSE
Explore the future of coffee innovation and experience.
So much to see and discover on the immersive Concourse level — from the guided tasting at the Innovation Bar to the aromas and flavors of flights and small bites served in the Experience Lounge to the hands-on Coffee Workshop classes.