In a building that is among the world's most iconic. In a city known for welcoming all. Visit the Starbucks Reserve® Empire State Building® store for a journey of the senses, an experience like no other. An immersive discovery of craft coffee, food and cocktails, carefully curated shopping, a restaurant & bar and more—all perfectly designed to be shared and celebrated together.
Coffee Experiences
Starbucks Reserve brings you the most extraordinary coffees in the world, and so many ways to discover every exquisite flavor on every level. Try the Starbucks Reserve® Empire State Building® Microblend you'll only find here, a Starbucks Reserve signature beverage, or allow our mixologists to craft an incredible blend of coffee and spirits just for you—or to share.
Explore
Community Artists
Beautiful. Original. And all New York. We selected the New York artists whose work you'll see here as carefully as we select our coffees. Unique and innovative, representing not just Starbucks Reserve but a deep love for this city, and perfectly befitting this building. On Level 1 you'll see our Siren as created by Jade Purple Brown—you can find her exclusive merchandise collection in our shop.
Explore
Restaurant & Bar
Our Restaurant & Bar is a space made for gathering and talking, eating, drinking, laughing and sharing together. Crowd-pleasing and delicious, this is everything you love. Signature tasting boards, plates and cocktails made to be shared, all-day meals to one-of-a-kind desserts. All exclusively by Princi for Starbucks Reserve.
Explore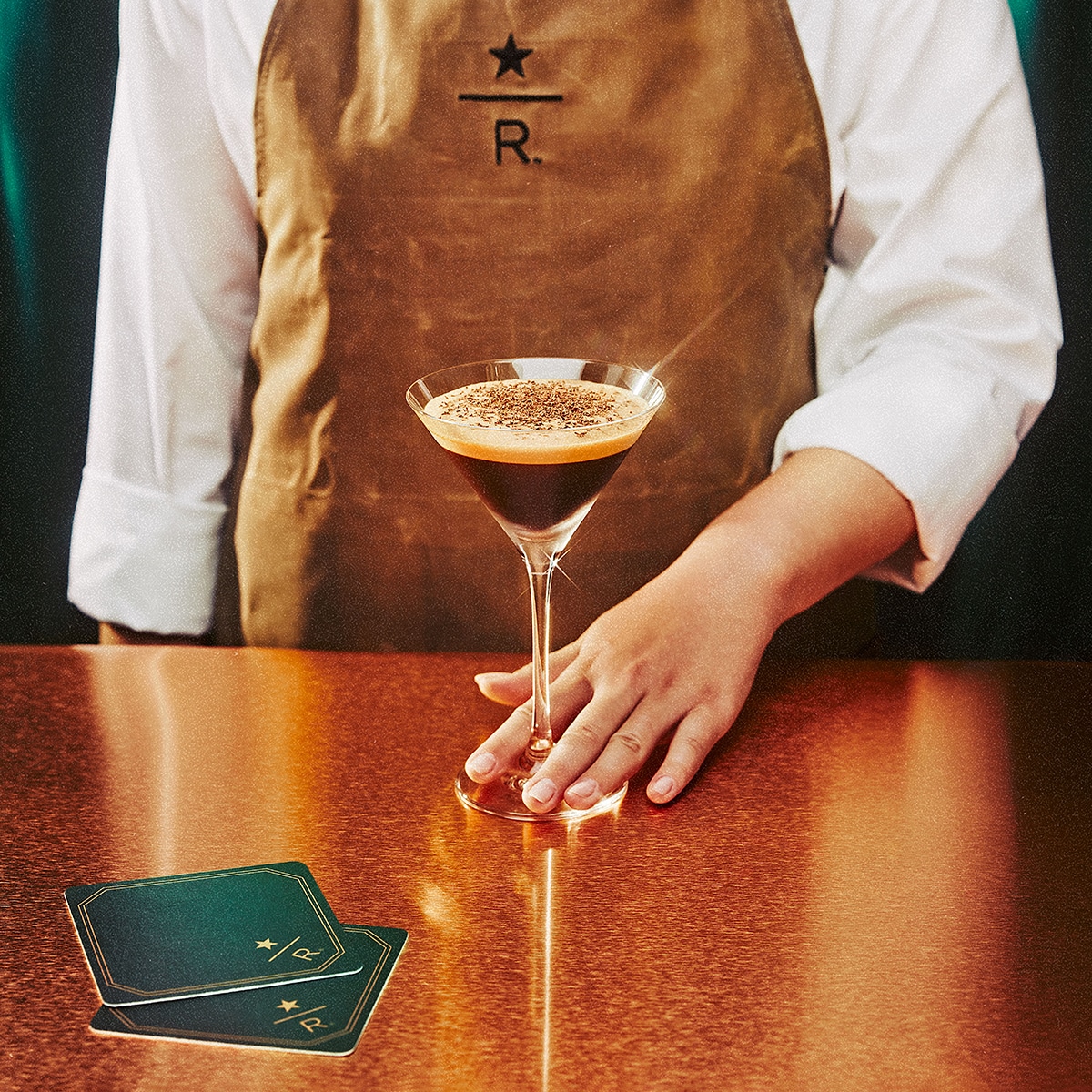 Visit Us
350 5th Ave
New York, NY 10118