If Willy Wonka had built the ultimate coffee shop instead of a chocolate factory, the result may have looked a lot like the 15,000-square-foot Starbucks Reserve Roastery. Just nine blocks from the original 1912 Pike Store in Seattle, the Roastery is one of the largest Starbucks® stores in the world.
Upon its inception on December 5, 2014, Howard Schultz said "this Roastery is the fulfillment of a decades-long dream—an homage to our relentless pursuit of coffee innovation that will create for our customers the most immersive, sensory demonstration of how we source, roast and craft the finest coffee from around the world. Everything we've ever done has led us to this point. This is the moment of the next generation of Starbucks."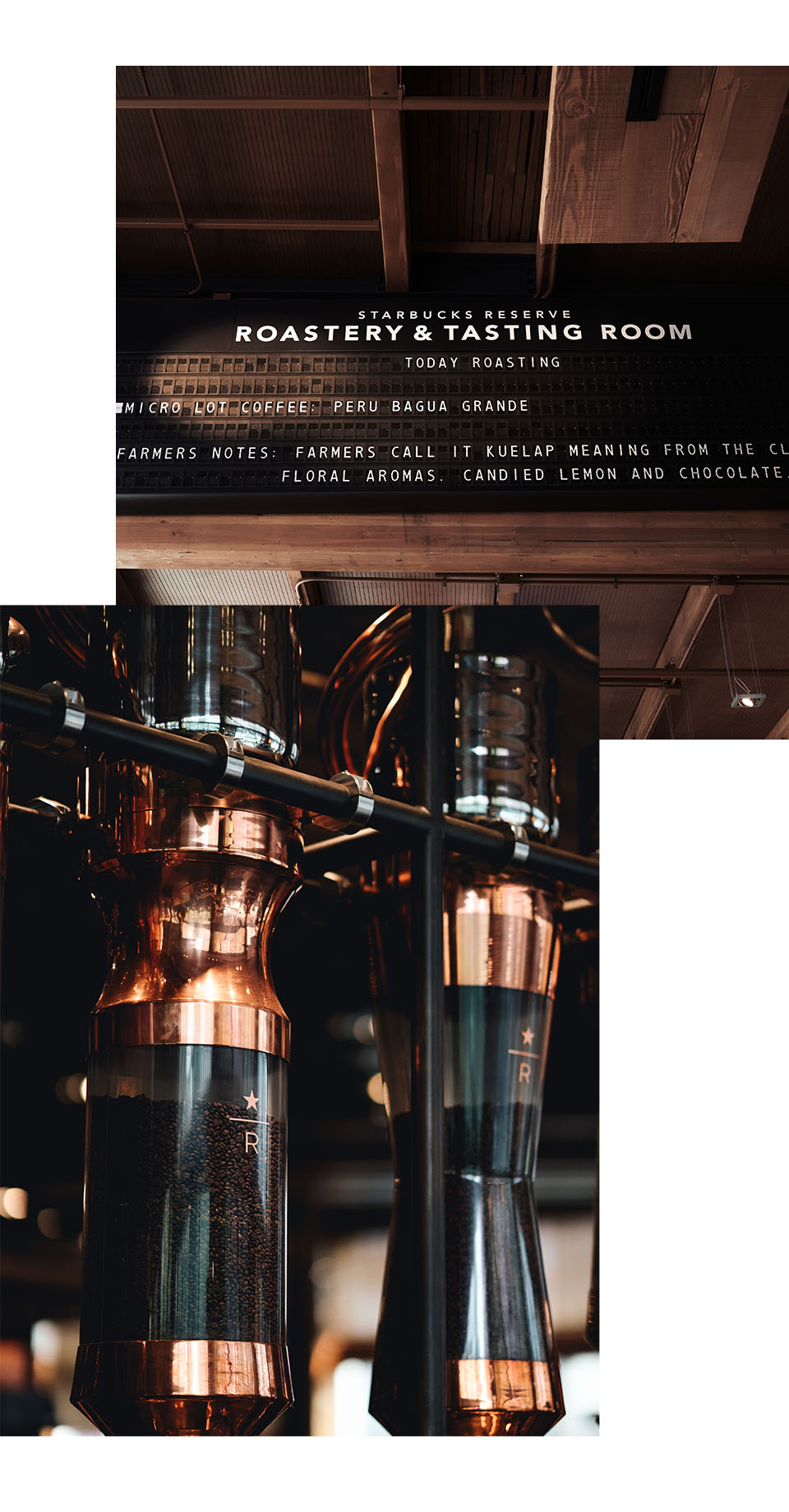 Highlights:
Rare Starbucks Reserve™ coffees roasted on-site
Ever-evolving specialty beverage menu
Eight distinctive coffee-prep methods to watch, taste and learn
Diverse coffee flights for the adventurous
Curated selection of coffee equipment
Library featuring 200+ titles about coffee
Staff of Starbucks Certified Coffee Masters who love to talk coffee
Take a step inside, and these words come to life. The space is simultaneously warm and imposing, with towering hammered copper textures juxtaposed behind hand-stitched leather details and molded wood. Venture farther in, and the entire coffee-making process unfolds before your eyes—raw green coffee beans stored in massive silos are roasted, ground and brewed in an industrial assembly line that winds, dips and soars across the entire space.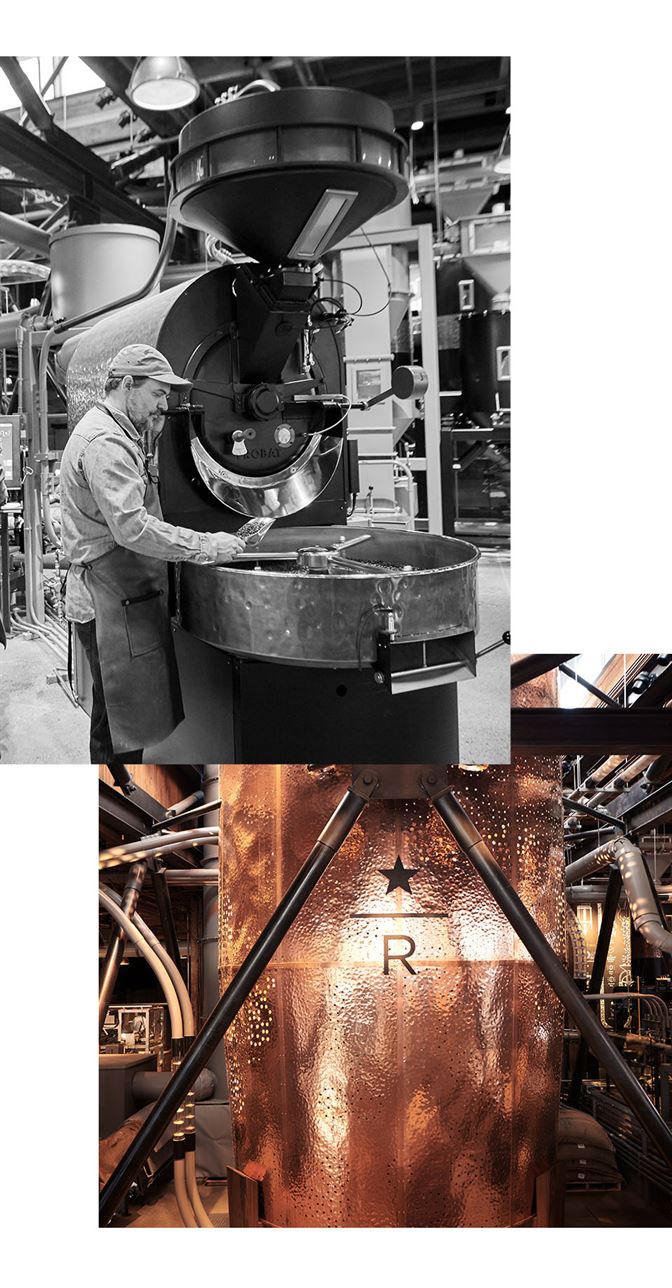 Perch up on the mezzanine and observe as small-lot coffees from remote locales are transported through pneumatic tubes and deposited behind the coffee bar, ready to be brewed to your liking. Meet with friends in a cozy library stocked with literature for the coffee-curious. Chat with some of the world's foremost roasting and brewing experts. Sample rare coffees prepared in imaginative arrangements. Watch, learn and taste to your heart's content—you are at the epicenter of coffee innovation.
'The Starbucks Reserve Roastery is an evolution of the coffee culture we helped create decades ago. This is where we cultivate new ideas and push the boundaries of coffee innovation, and where coffee lovers from around the world come to learn, teach and convene. Stop in for a cup like you've never had before, or stay awhile and take it all in—there's no wrong way to experience the Roastery.
We look forward to seeing you.