Behind the Art: Starbucks Reserve™ Coffee Cards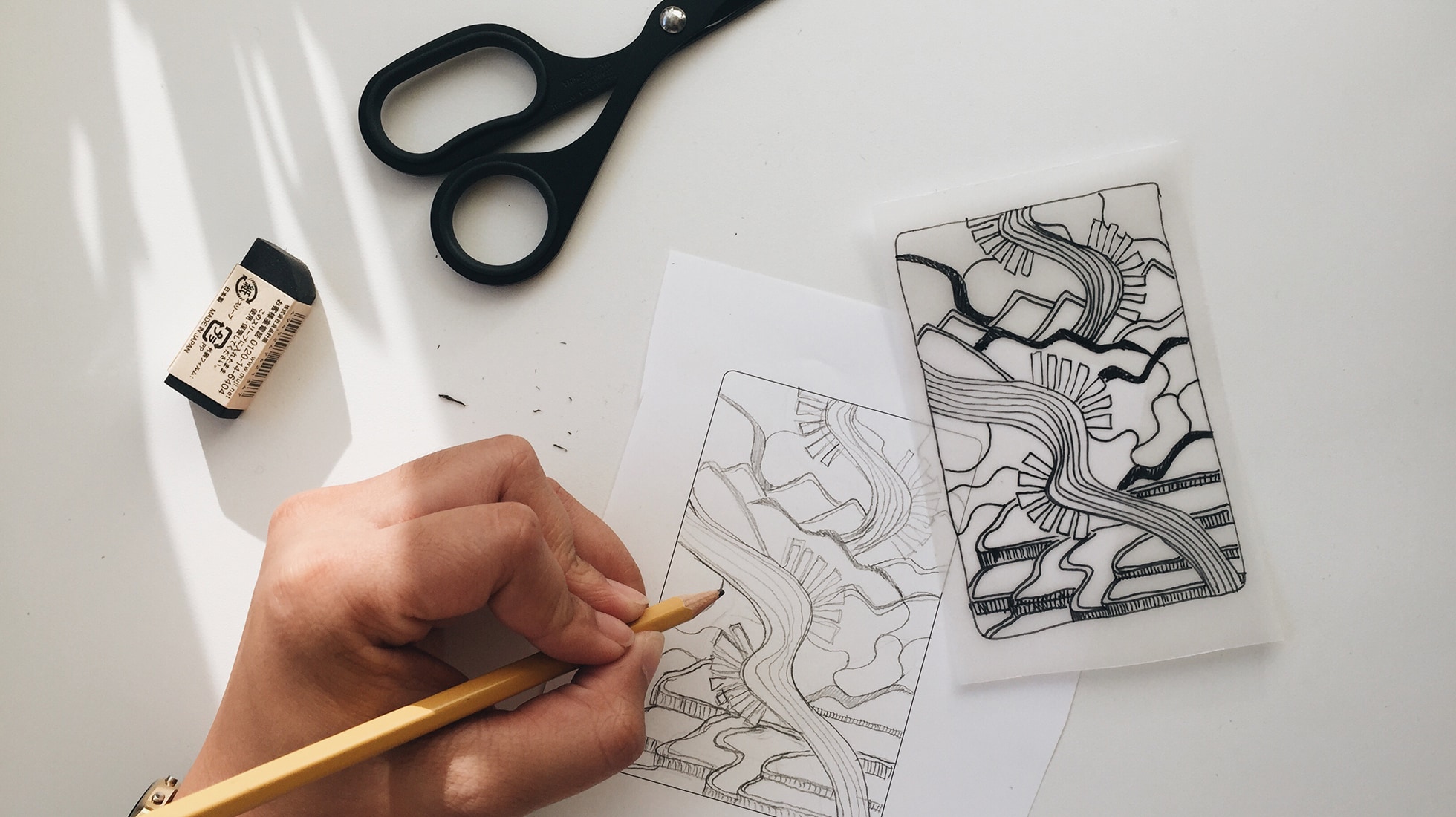 Collected, coveted and crafted with painstaking attention to detail. The Starbucks Reserve coffee cards were dreamed up to bring to life the vibrant, diverse and incredibly multifaceted world behind each small-lot Starbucks Reserve™ coffee.
"We were inspired in part by the labels on high-end wine bottles," says Derek Shimizu, creative design manager in the Starbucks Creative Studio. "The labels are bespoke for each vintage, and hint at the story of that specific wine-growing season. We ran with that idea for our coffee cards, but wanted to take it to the next level. Every single card is custom designed for each coffee, down to the hand-drawn typefaces."
The creators also drew inspiration from another unlikely place: baseball cards. "We were intrigued by the exclusivity and collectability of things like trading cards," said Marisa Crane, creative design manager in the Studio. "We wanted to impart that same tactile, highly collectible nature to what we're most passionate about—our coffee."
The process of creating a coffee card starts out simply enough: the artist is given details about the origin story of a particular lot of coffee. From there, they conduct their own research into the origin country's culture, local art, and even fashion. "We try to identify the most distinctive characteristic of each coffee—whether it's a single farmer's unique story or an exceptionally beautiful growing region—and amplify that through the art," said Derek.
These intricate designs often include hidden Easter eggs, noticeable only to its creators or eagle-eyed collectors. One card for a specific lot of Ethiopia Bitta Farm coffee hid tiny goats throughout the design—a nod to coffee's mythic origin story. Another disguised motorcycle tracks within its layered pattern—an homage to arduous mountain roads where coffee is painstakingly transported by motorbike.
To date, Derek and Marisa estimate that more than 50 artists and illustrators within the Starbucks Creative Studio have created custom art for Starbucks Reserve coffee cards. "There are no specific rules or guidelines we ask them to adhere to," said Marisa. "I want the artists to have an honest, emotional response to a coffee's story, and interpret it in a way that's modern but still celebrates the art and culture in each origin country. It's definitely not a small task."
More than 180 of these meticulously crafted cards exist today. Approximately six new coffees arrive in the Starbucks Reserve program every month—and where there is inspiration, there will always be art.