Introducing Gin Barrel-Aged Rwanda
Gin isn't typically aged in barrels. Neither are coffee beans. And yet, here we are, celebrating the release of our new Gin Barrel-Aged Rwanda—an extraordinary small-lot coffee aged and meticulously tended in barrels that once housed gin and bourbon.
The centuries-old craft of barrel aging has long been a source of culinary inspiration, experimentation and innovation; all you need is an idea and a barrel.
In our case, the idea came after the release of our first barrel-aged coffee, Whiskey Barrel-Aged Sulawesi. Its success inspired us to start experimenting with different combinations of coffee and spirits. Barrel-aged gin is currently enjoying a resurgence in the craft distilling industry, and it piqued our interest as a potential pairing. When we tasted Bourbon Barreled Big Gin from Seattle's own Captive Spirits Distillery, we knew we had found our muse.
Next came the barrels. These particular barrels started in Kentucky, where they were used to age bourbon. Then they traveled across the country to Captive Spirits, where they were filled with gin. During the six-month resting period that followed, the gin absorbed the essence of the bourbon and the barrel. Soft botanical notes mingled with warm, woody spices, creating a harmonious balance of flavors that lingered in the oak.
After borrowing a few barrels from Captive Spirits, it was time to start searching for the perfect beans.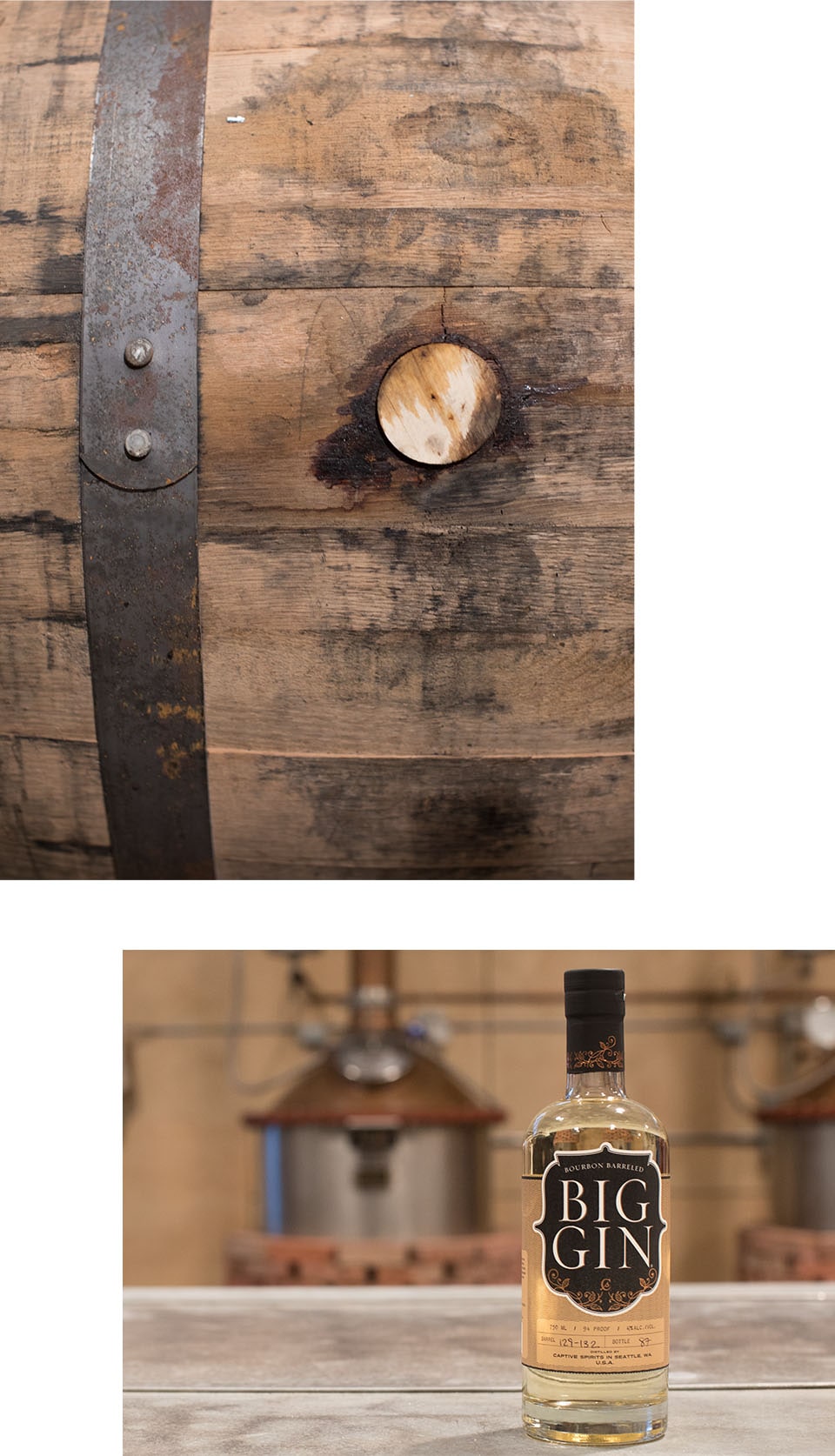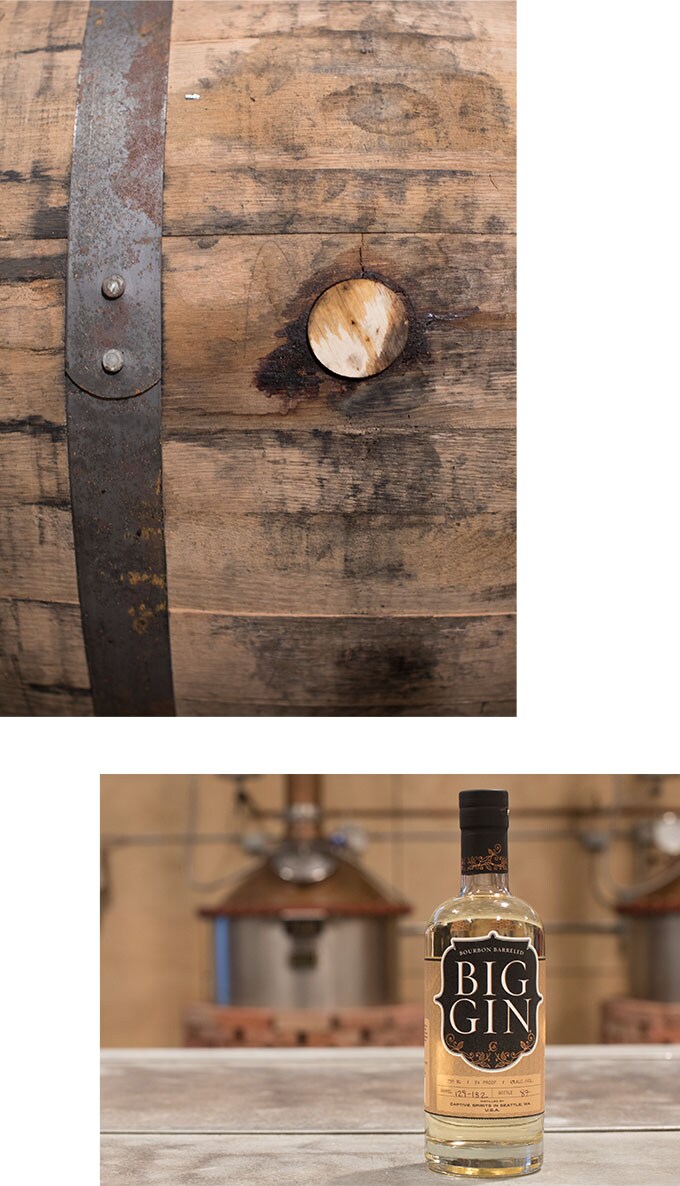 We scooped green coffee beans into the empty barrels and let them sit for several weeks, returning every few days to rotate the beans by hand.
The results are a revelation. The barrel-aging process enhances the sweet citrus flavors of the coffee and brings out notes of juniper, sweet fruit, warm spice and caramel. The roasting process produces a rich, nuanced cup unlike anything we've ever tasted before.
ONLY AT THE SEATTLE ROASTERY
1124 PIKE STREET
SEATTLE, WA 98101