Building Schools, Building Coffee
The first thing to know about Sulawesi, one of the main islands in Indonesia, is its incredible remoteness. From the airport, the coffee region is ten hours by car. Six of those hours are on rocky, unpaved, mountain roads. But the rich, beautiful landscape is like nowhere else on Earth. We have been buying coffee from the people of Sulawesi for over 20 years and from the beginning understood our relationship was a long-term investment in coffee.
We're constantly working with farmers to improve quality. The benefit is obvious and immediate for all: Farmers can offer their coffee at a higher price and we have access to more of the high quality coffee we love. But that's just the beginning. The farmer is just the start. It's not one woman or man. It's an entire community that makes coffee possible.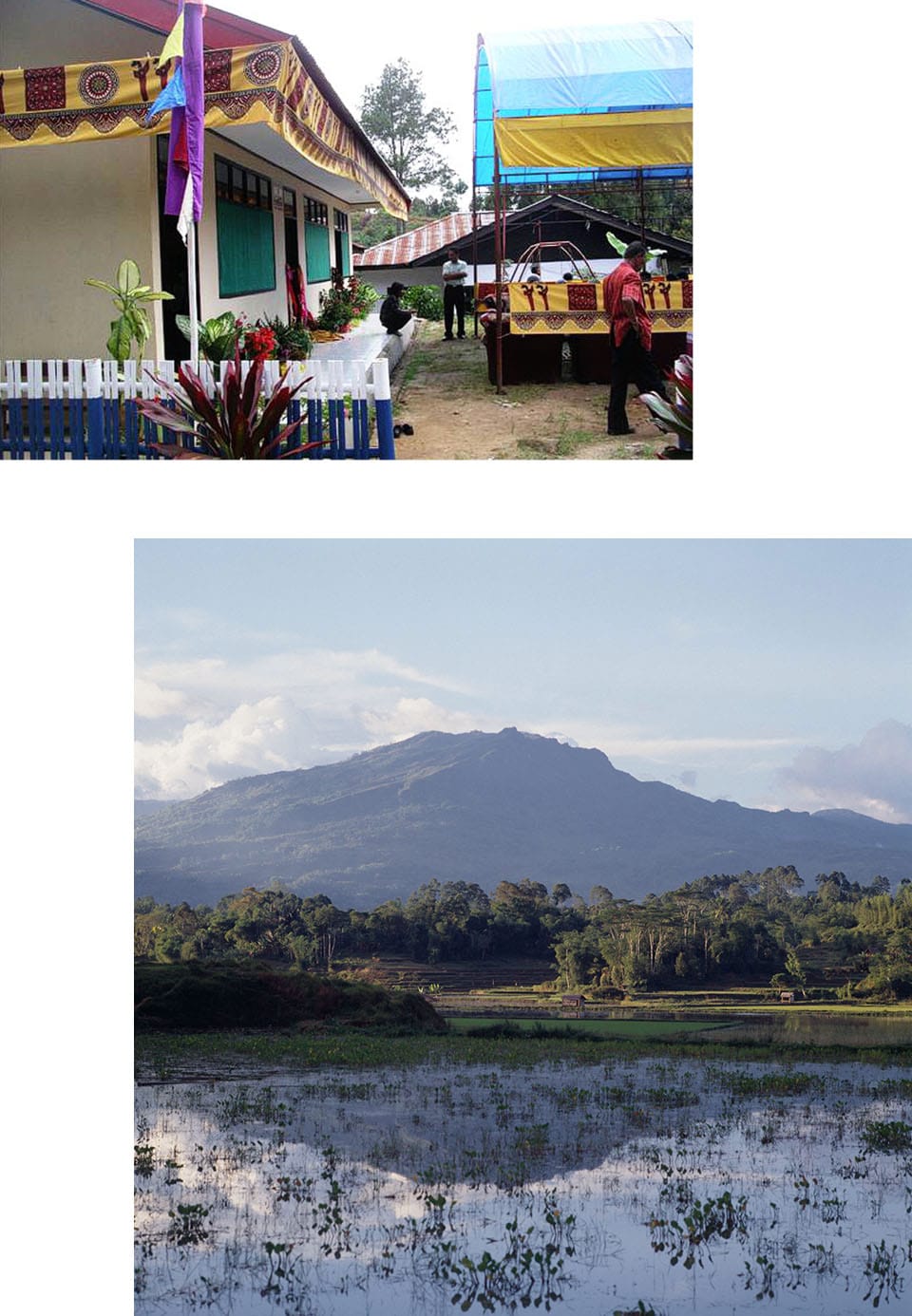 For a long time school fees in Sulawesi were too expensive for most households. It was critical for these remote villages to solve the problem of providing their children with access to better education, so we teamed up with the local cooperative to help fund the building of 14 primary schools to serve the region's families and children.
A ribbon-cutting ceremony took place outside one of the recently constructed schools, Sapan Kindergarten building. The school was simple: three classrooms, storage and a schoolyard. One of the village community leaders pointed out that before the school was constructed, a gathering like this would have happened in the open — without access to water or sanitary facilities. The project was going to have a bigger effect on this community than we ever realized.
Because of the cooperation of the local community, coffee farmers and Starbucks® — many more children have access to education, and to be a small part of that is a great feeling.
Every time we enjoy a sip of coffee, we consider how far it has come. We recall every person involved in its journey —and we realize how much we can accomplish together to improve the lives of everyone involved in its creation.